Upward Home Solutions is proud of our recent renovation. This Bi-Level home in Hilliard, Ohio, has three bedrooms and three bathrooms. It has a large lot in a sweet neighborhood. The house was built in 1989, but it was in serious need of updates.
Actually, it looked a lot like the house I lived in as a kid in the 90's. I think we had those same basic shutters and vanilla exterior paint.
Here's a picture of the front before renovations.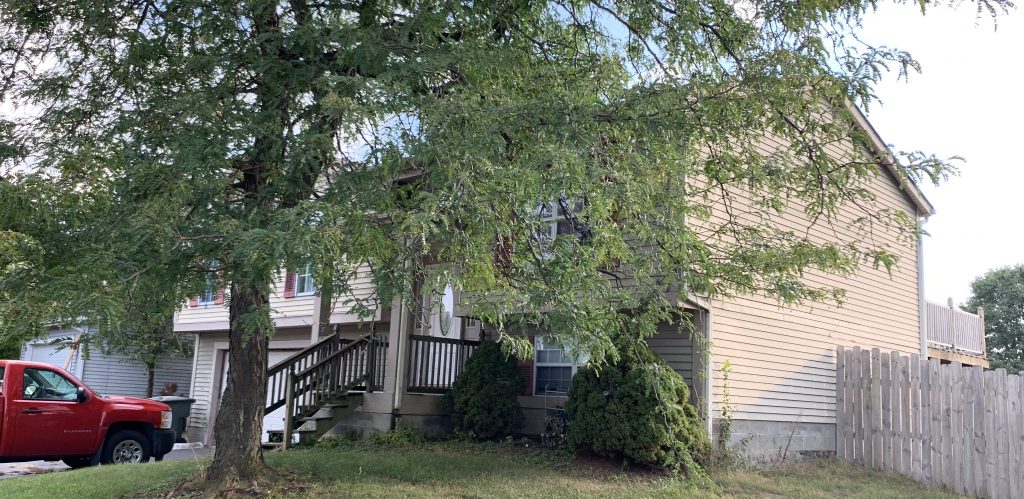 And after, from the same angle: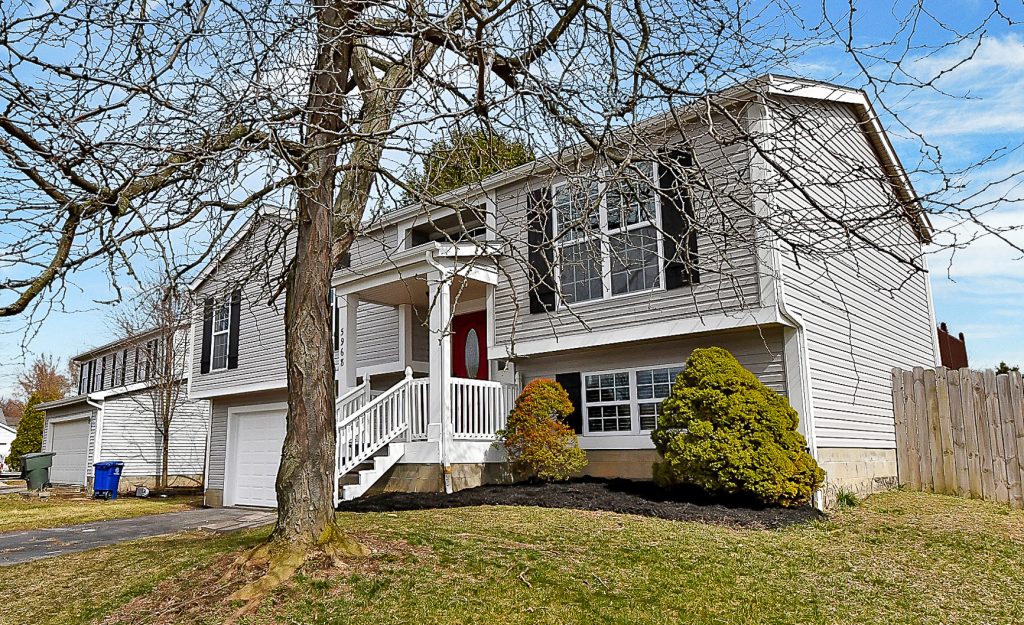 The transformation is amazing! It doesn't look like the same house. Here's a better view of the front: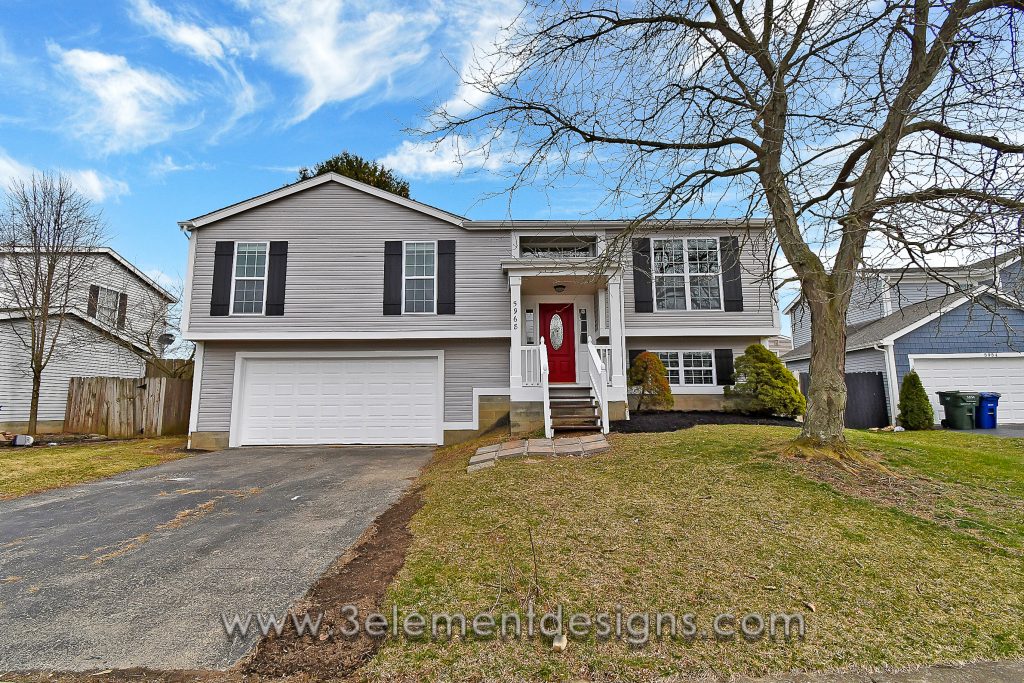 We love the new shutters. Look closely. They are really neat.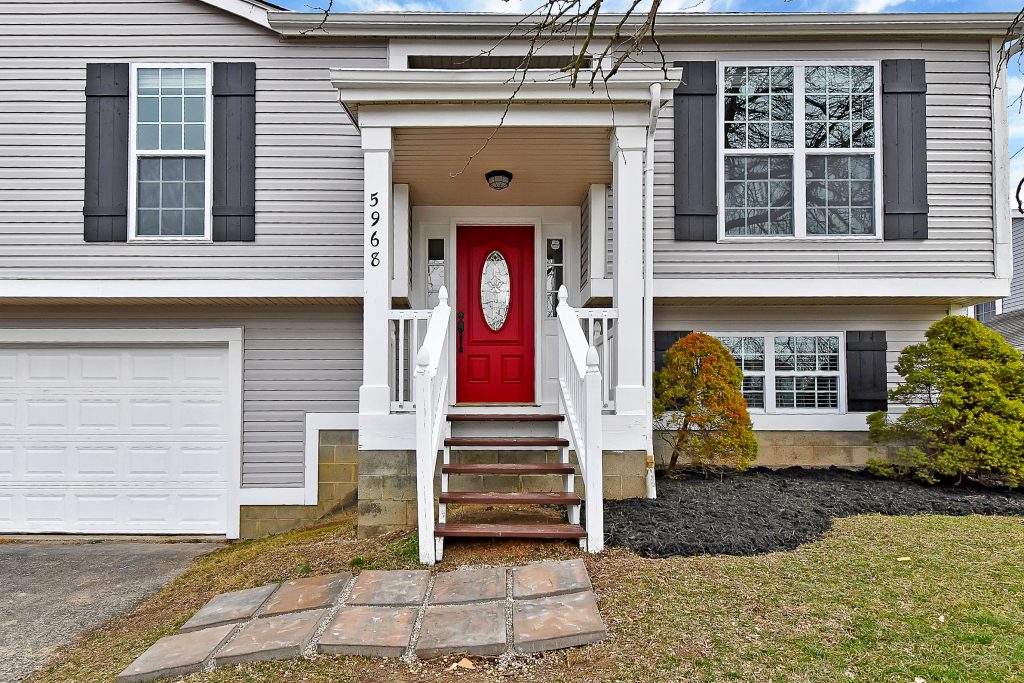 Did you know that a red front door is good Feng Shui?
As a I write this, everyone in Ohio is being asked to stay home during the pandemic. So let's take a photo tour of the inside.
Here's what the kitchen looked like before: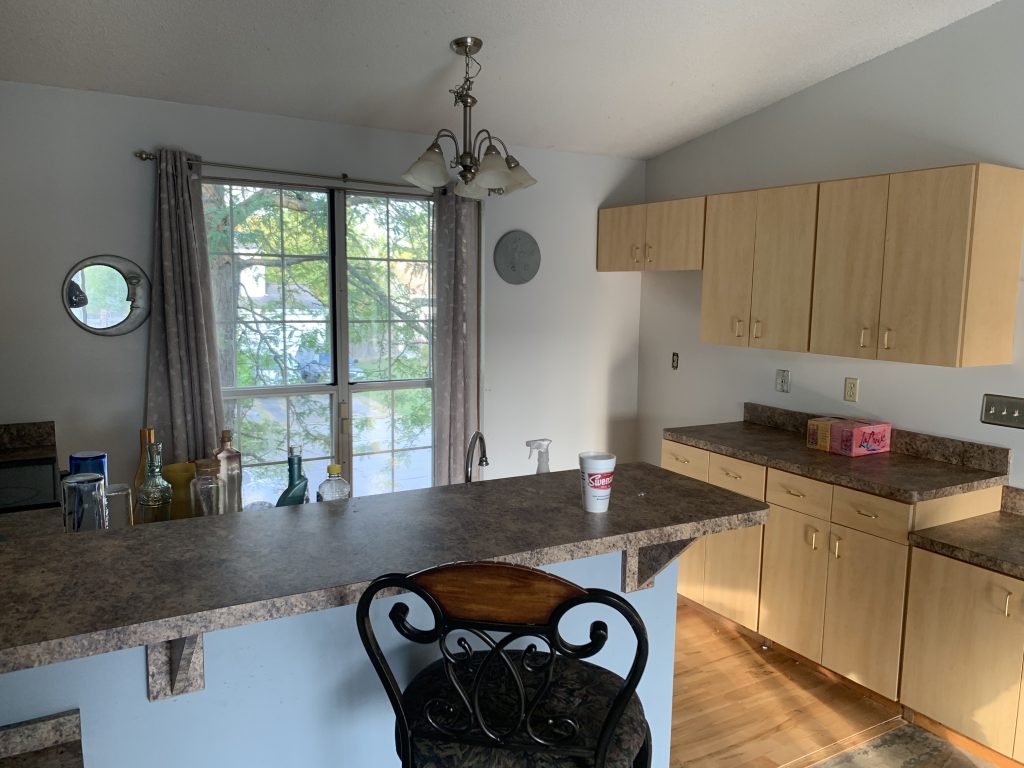 And turning to the left, it looked like this: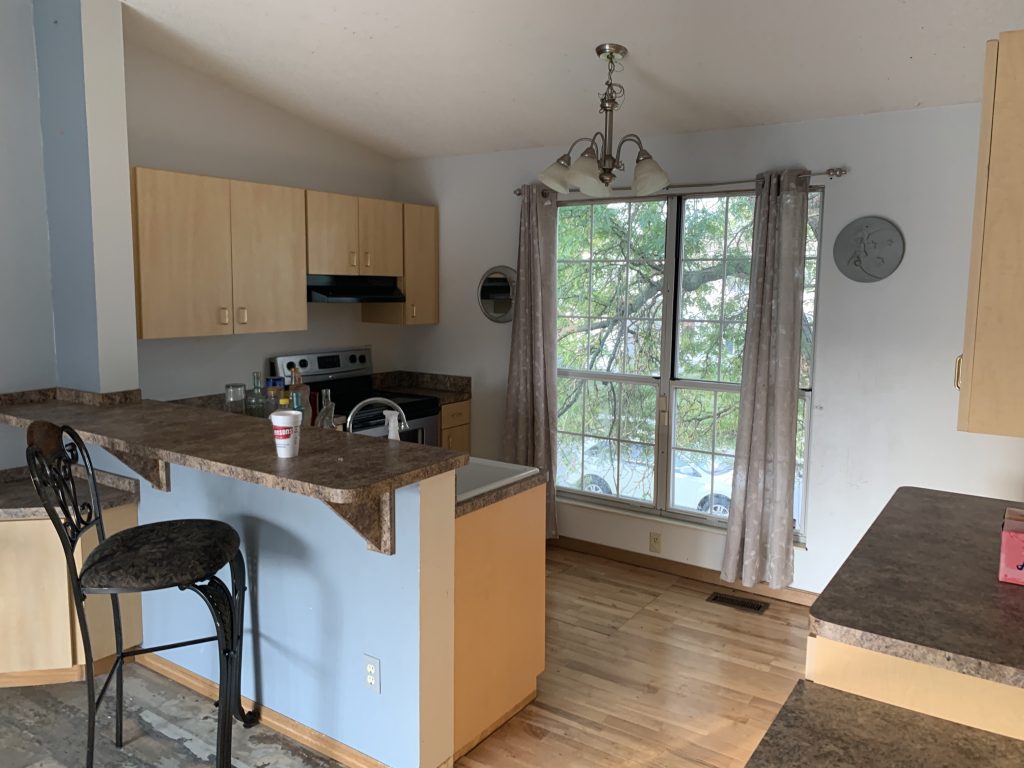 But now it looks like this!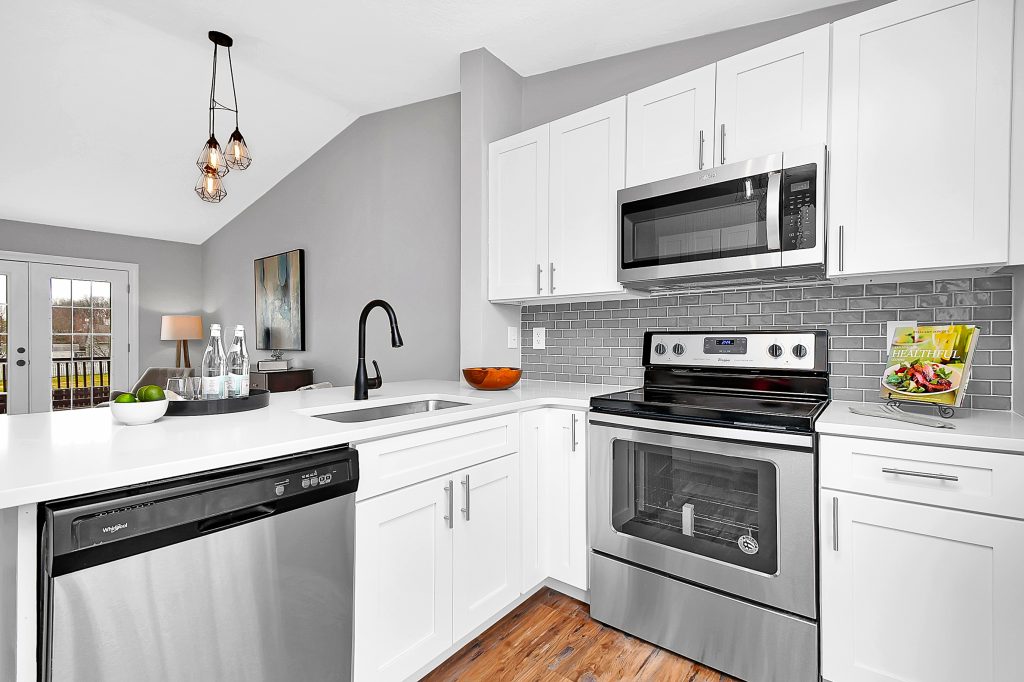 Do you see that gorgeous grey tile and new cabinets? I want those stainless steel appliances!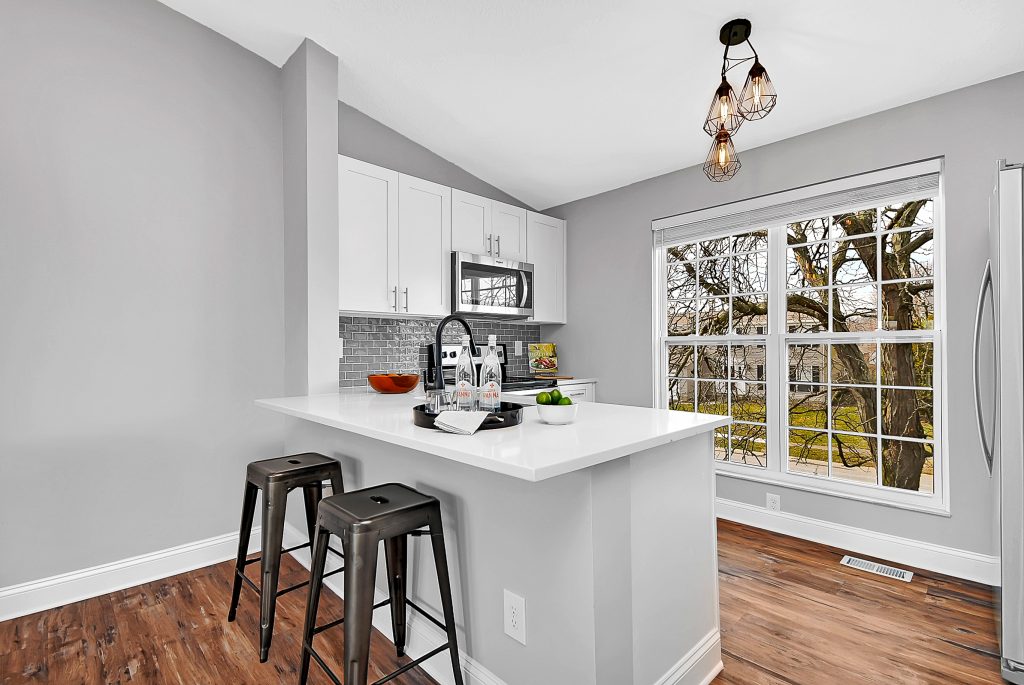 The kitchen is now full of light and space. And that chandelier is ah-mazing!
Let's take a twirl around and see the rest of the main floor. The kitchen is open to the living room.
Here's a photo from before with purple curtains: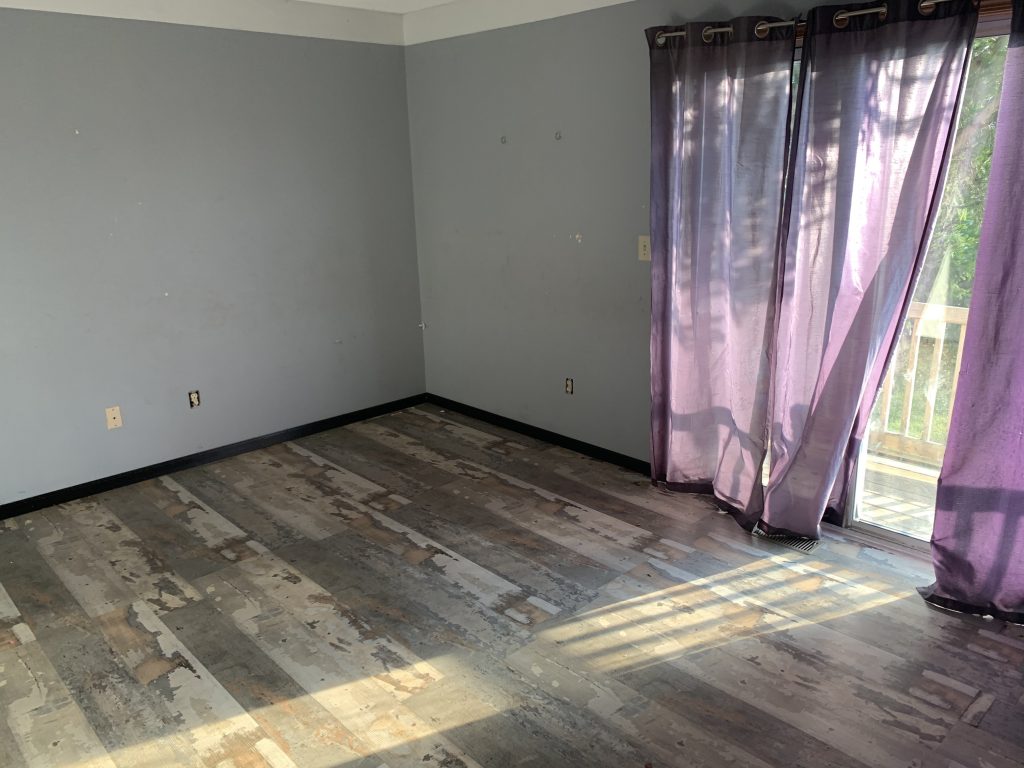 And now: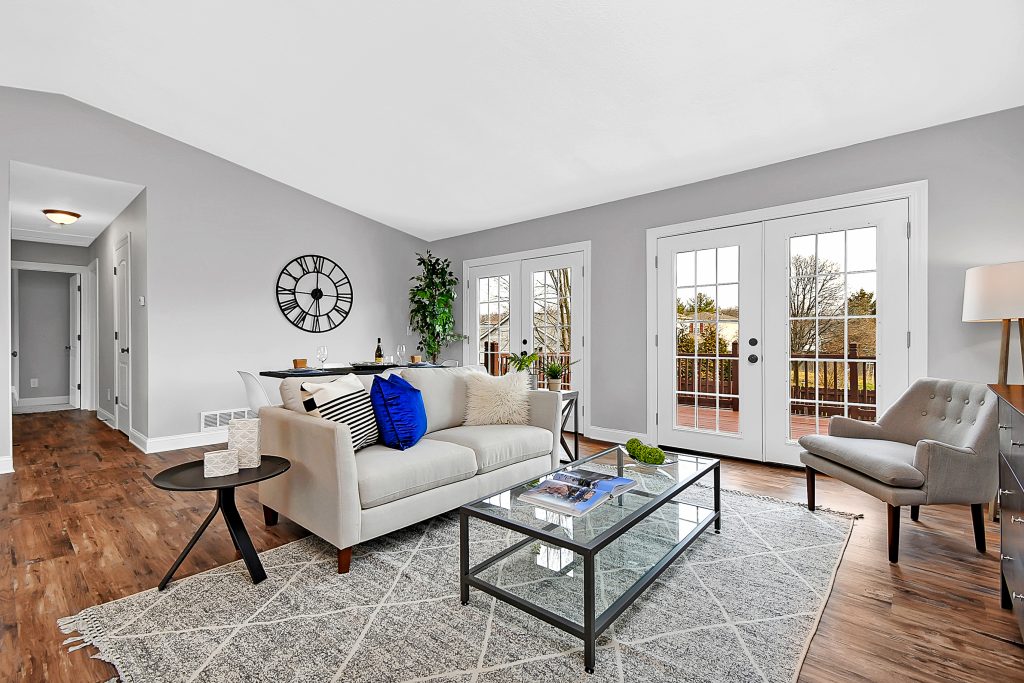 The french doors open onto the deck (pictures below) overlooking the big backyard. Don't you love the wood floors?!
Here's a view of the main floor, looking toward the kitchen and front door.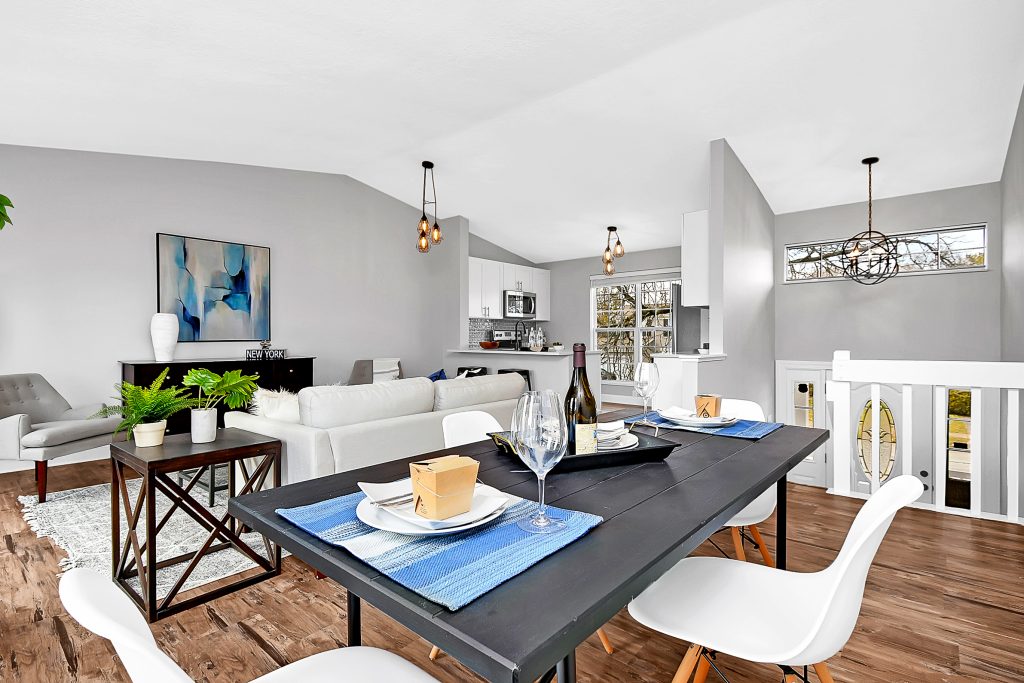 When this pandemic is over, the new homeowner will be ready for a big housewarming party!
Here's that huge deck from the outside, looking back those french doors: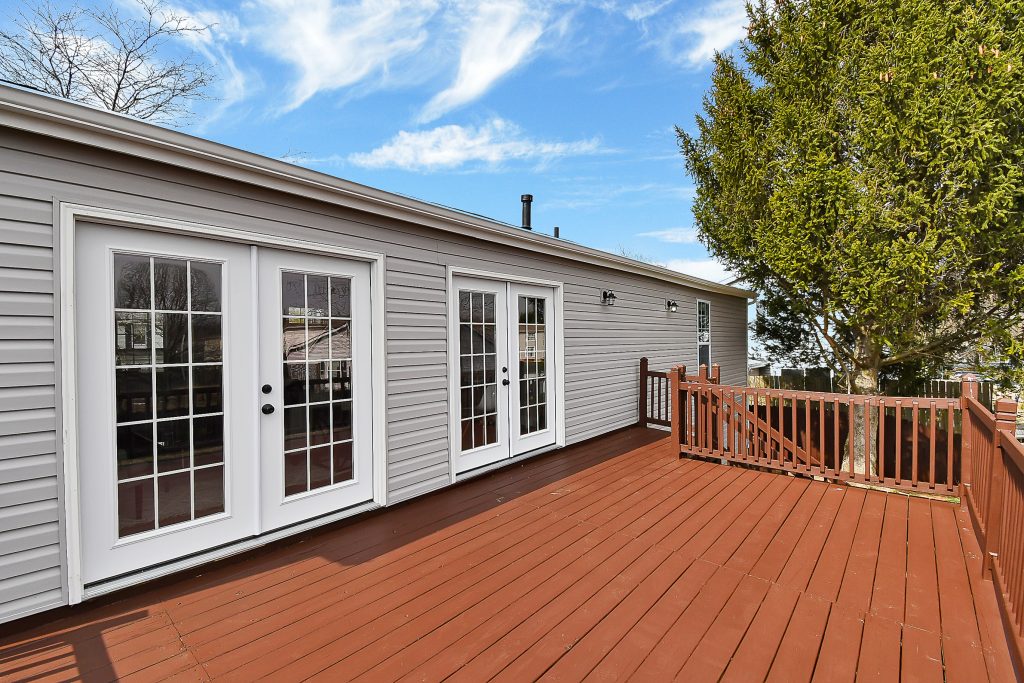 I have visions of a round patio table with chairs, a big shade umbrella, and a grill. Maybe a dog or two running in the yard.
Let's peek into one of the bedrooms. Before: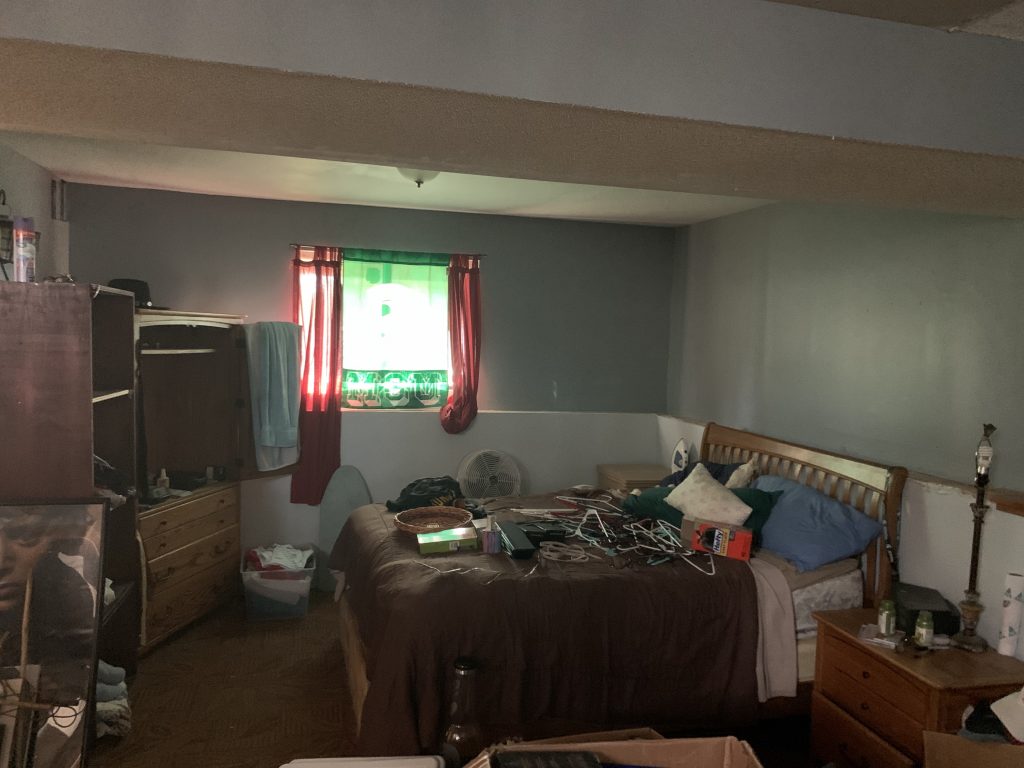 Now bright and comfortable: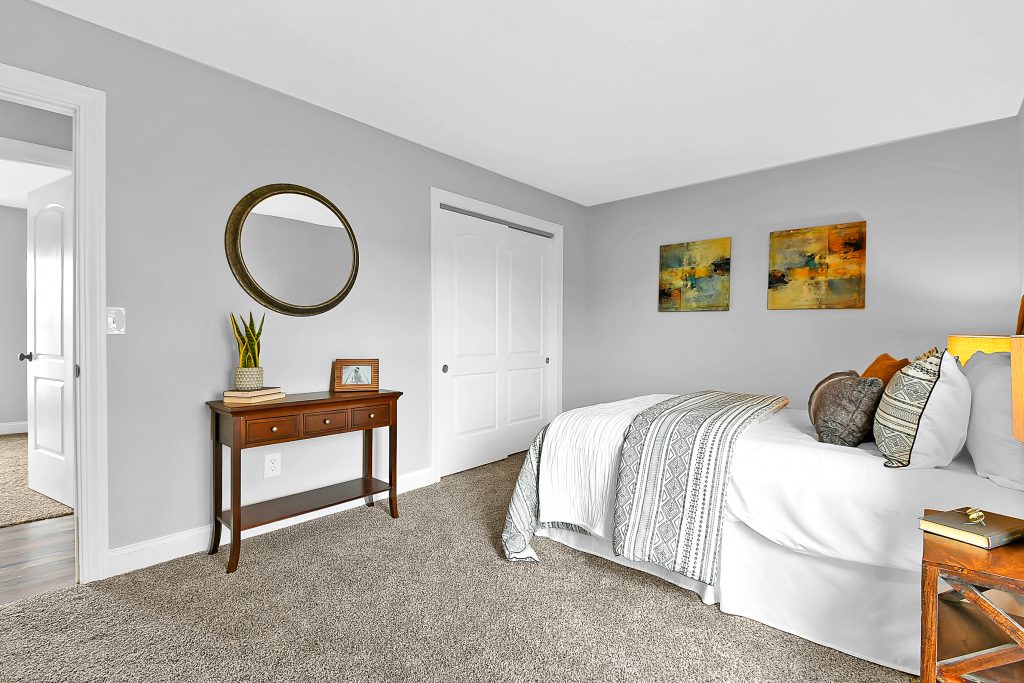 The team at Upward Home Solutions did an incredible job updating this home. It feels so clean, modern, and welcoming. I love the colors, the natural light, and the fixtures.
The bathrooms were in rough shape before: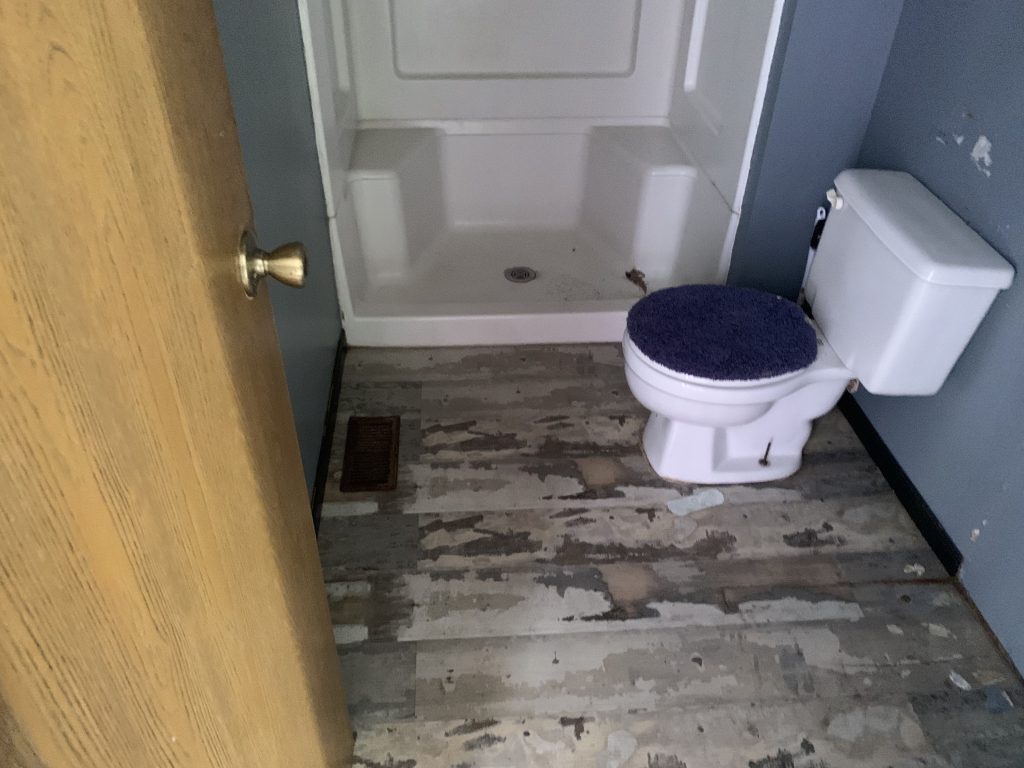 But now look great: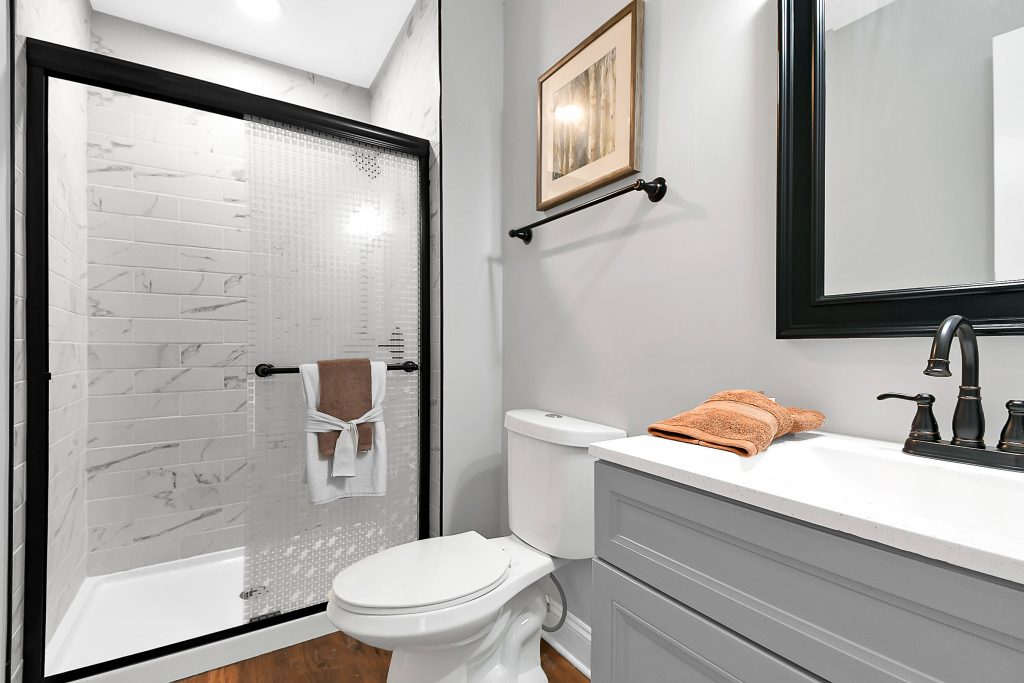 But before you get too attached to this house and want to buy it for yourself, I have to tell you that it's already in contract. It was only on the market for NINE days. And it sold this quickly, in spite of the fears over COVID-19.
A big thanks to our Realtor Zach Cantrell for helping us find a buyer. Pictures and staging are by our friends at 3 Element Designs.
Thanks for taking the visual tour with me.
Stay tuned for the next renovation by Upward Home Solutions.