The Upward Home Solutions Team
Upward Home Solutions has a team of professionals to help you with selling your home.
Owners Tim D. and Katie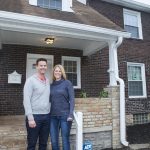 Tim and Katie are lifelong Buckeyes and high school sweethearts who are raising a family and running a small business in their hometown. Tim has a background in construction and worked for Apple for several years before starting Upward Home Solutions. Katie has an eye for interior design and oversees the accounting. Together, they are the Fixer-Upper-Power-Couple of Central Ohio. When they aren't at the office, you can find Tim and Katie at the soccer field or hockey rink with their three kids.
Tim S.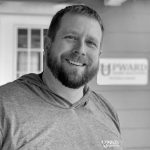 Sometimes it gets a bit confusing with two men named Tim at the top of our team! Tim S is our lovable guy who meets with sellers. He's the one that will come to your house, sit down with you to answer your questions, and make an offer on your house. Tim has seen it all and his easy nature puts everyone at ease. When he's not running all around town meeting with sellers, you can find Tim S. at Panera working on his laptop and enjoying a cup of coffee. The coffee is important because Tim S has two adorable toddlers at home.
Amy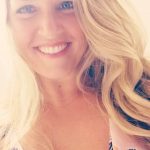 Always energetic and friendly, Amy is likely the first person you will talk to when you call 614-705-0866. She does an amazing job answering the phones, even when she is out walking the dog or coaching her girl's softball team. Amy will ask you some questions about your house and discuss the process with you. It's hard to stump Amy, but if she doesn't know the answer to your question, she will do some research and call you back. Her favorite part of the job is helping people and listening to their stories.
Tyler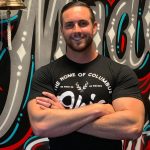 It's Tyler's job to make sure that every house closing happens on-time, as promised. When there are problems with a title, Tyler is on it. When the seller has questions about a wire transfer, Tyler has the answer. Outside the office, Tyler is an avid bodybuilder and fitness coach. His military work ethic and integrity are clear in everything he does.
Andy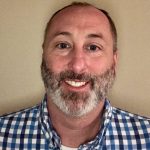 Andy works mostly behind the scenes as our Operations Manager. He is the one in charge of scheduling and coordinating contractors who work on the rehabs. Andy's laugh is infectious. If you're lucky enough to meet Andy at a house we are remodeling, ask him to tell you about the time he tried to do tricks on an electric scooter while filing for permits in downtown Columbus.
Marlene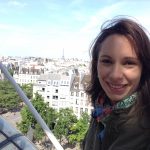 Marlene was hired as office manager but her duties have grown beyond accounting to include marketing and social media. She wonders if it is time for a new job title such as Doyenne of Data, Comptroller of Creativity, or perhaps Executive Envisioneer.
Here To Help You
The incredible team at Upward Home Solutions is here to help you sell your home. If you've ever wondered, "How can I sell my house quickly?" Or "How can I sell my house without a Realtor?" You've come to the right place. We are ready to give you answers and solve your problems.
We can show you how to sell your house quickly for cash. We buy all kinds of houses, even ugly ones! We are experts at probate and inherited houses.
And we even have a referral program for friends, neighbors, and real estate professionals. You can learn more about our referral program here.