We've wanted to do a renovation in Delaware for a long time. So when this house in a sweet north Delaware neighborhood was available, we snatched it up!
All of the streets in this Delaware neighborhood have names that honor the legacy of Rutherford B. Hayes, 19th President of the US, and Delaware native. This house is located on Senate Ave. Other streets in the neighborhood are Executive, Presidential, and Federal. The neighborhood is known as "Hayes Colony."
Delaware is a small city located about 15 miles north of Columbus, making it an easy commute for professionals. It has excellent schools, parks, and libraries, and a low crime rate. The downtown area is filled with shops and restaurants.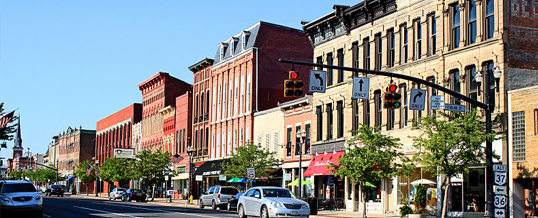 The House on Senate Ave.
Built in 1985, this three bedroom, three bathroom house is perfect for a young family. Set on a quiet tree-lined street, the two-car garage has plenty of room for bikes. There's a big backyard and a front porch for waving to the parade of neighbors walking their dogs.
Here are before and after pictures of the front of the house:
Simple changes like updating the front door can make a huge difference. We loved the weeping cherry tree in the front yard and it looks gorgeous now that spring is here and we can see the pink blooms.
Kitchen
This is one of our most dramatic kitchen renovations. The existing cabinets were dark, giving the kitchen a cave-like feeling. We aren't sure why the backsplash was painted teal, but that didn't make things any less dreary. The large tiles on the floor were probably original from 35 years ago. It was time to make some changes.
We installed all brand-new stainless steel appliances and white cabinets. Throughout the house, we tore up the old flooring and replaced it with light grey wood floors. These make the house feel open and bright. The backsplash is now modern tile. We moved the refrigerator to another wall to create more counter space. The new island offers both counter space and a spot to serve snacks to hungry kids.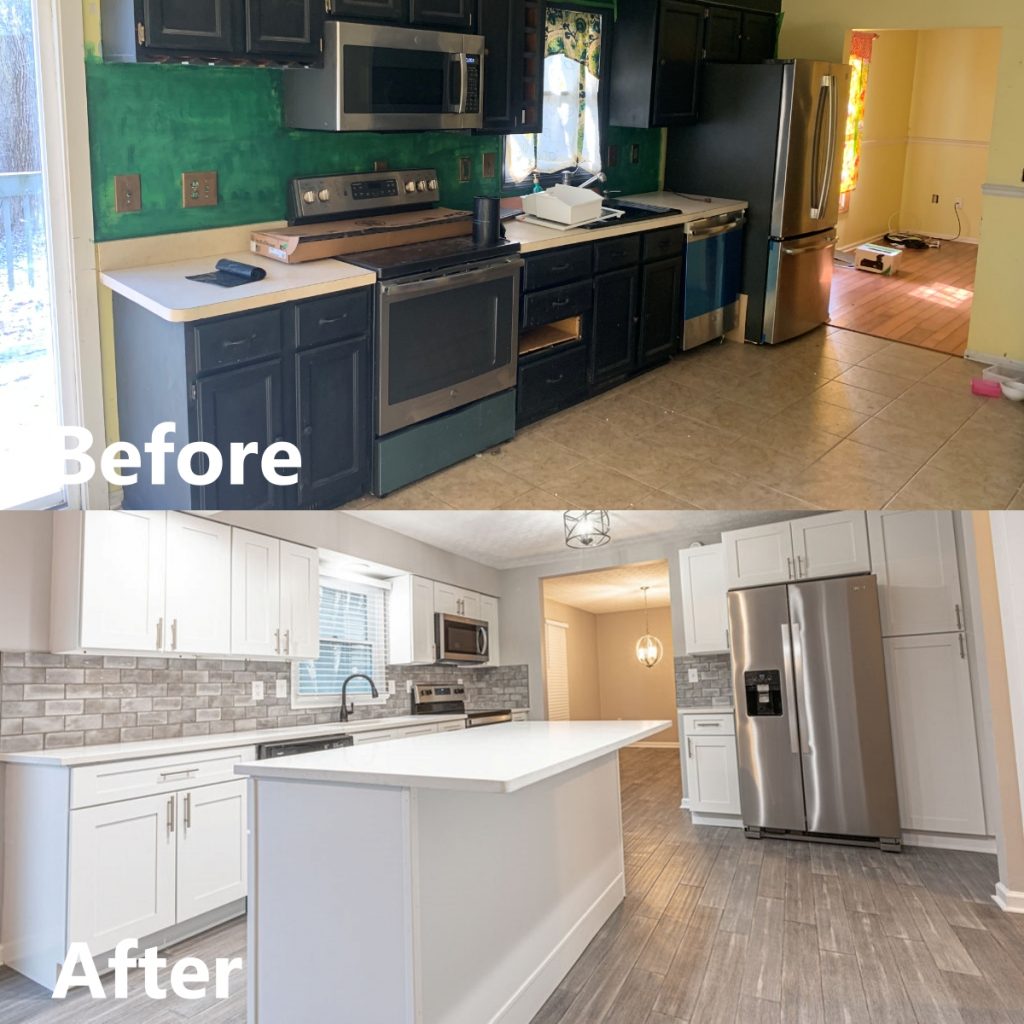 What kind of bar stools would you use here? Oh, and did you see the lights? Aren't they amazing?
Bathrooms
There are two full bathrooms and one half bath in the Delaware house. All of them were in bad shape.
In the master bathroom the toilet was unusable (sealed with duct tape), tile floors were broken, and the bathtub was disgusting. The cabinets were probably the same ones that were installed when the house was built in 1985.
For the master bathroom, we added a second sink where there was only one before. If there's one thing we have learned – it's that couples like to have their own sinks! The light grey wood floors continue through the bathroom. We replaced all of the fixtures and used a light grey cabinet with a marble top. We moved the toilet a bit to the left. It's these little details that make all the difference.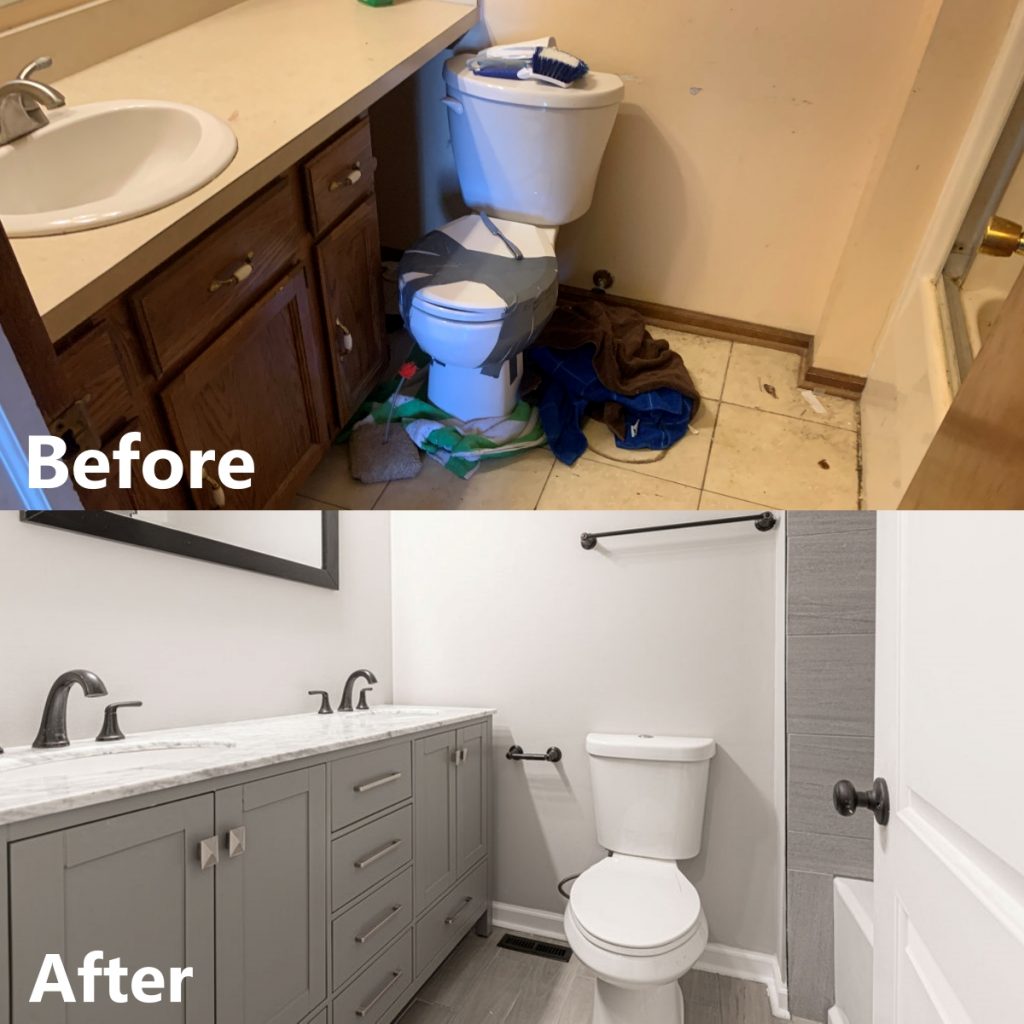 Another bathroom was in a similar sorry state. Again, the fixtures had to be replaced. The flooring was removed. Basically, we took everything out and started over.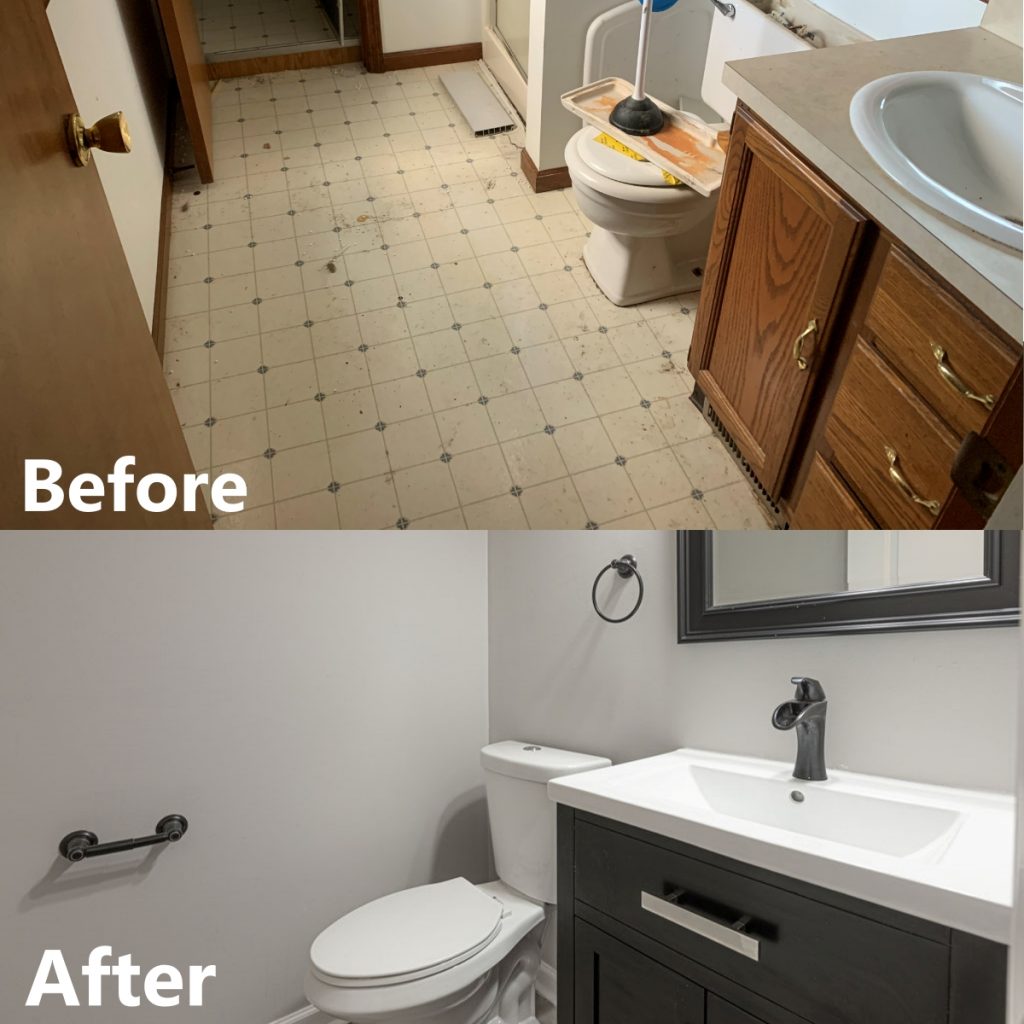 The Backyard
Check out the spacious deck on the house: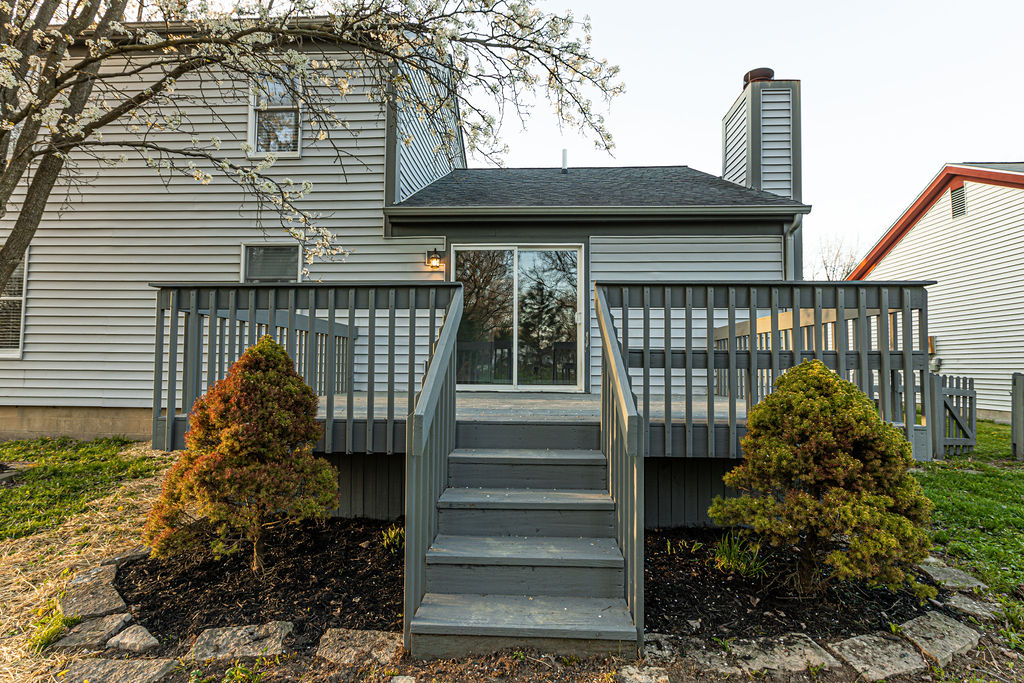 There's room for a grill, a table and chairs, and a colorful umbrella. Where's my mojito?
The backyard is huge with mature trees and a fence.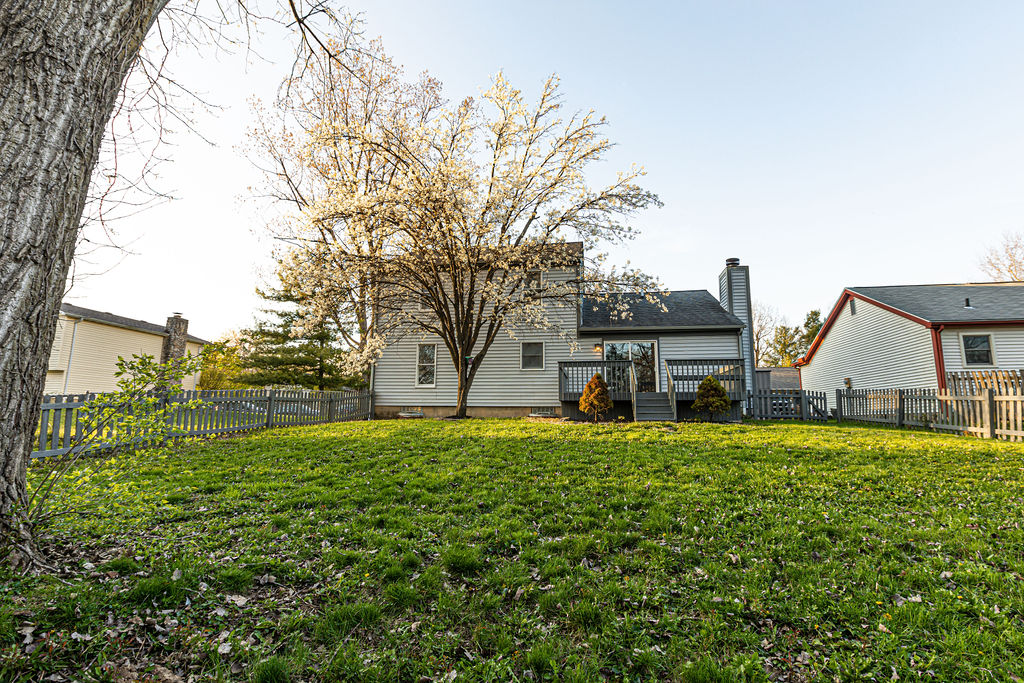 What would you add to this yard? A dog or two? Or perhaps a swing set or a trampoline? Or maybe a big raised garden filled with tomatoes and pumpkins?
So much more
There's a finished basement for a Man Cave or movie theater or workout room. The open floor plan on the first floor is perfect for entertaining. There's even a fireplace for cozy winter evenings.
Before you fall in love with the Delaware house…
It's under contract. The house was on the market for ONE DAY. One day, my friends. That's how awesome it is.
Upward Home Solutions is committed to revitalizing neighborhoods, one house at a time. This house on Senate Ave. in Delaware, OH, was in need of updates. It had good bones in a great neighborhood, but it needed to be transformed into a home for the next generation.
The team at UHS has the skills, experience, and eye for design to do this kind of work. It's not cheap or easy to renovate a home like this.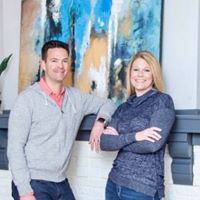 Upward Home Solutions
Upward Home Solutions currently has several other homes under renovation. Stay tuned for updates.
We are always looking for the next flip. If you have a home that you are interested in selling, we would love to talk to you. Please call Upward Home Solutions at 614-548-8178 to talk about how selling to UHS is simple and hassle-free.
We have a generous referral program. People who help us find our next flip will get $100 for their effort. If you know an abandoned house in your neighborhood or want to help an elderly couple who are ready to downsize, we'd love to talk to you too. Call 614-548-8178 and talk to Amy. All we need is an address. We can take it from there.
The info box
At the Delaware house on Senate, we put an info box in the front yard to let the neighbors know what was going on. It's a friendly neighborhood and we felt like we wanted to say hi.
Here's our flyer for the info box at Senate: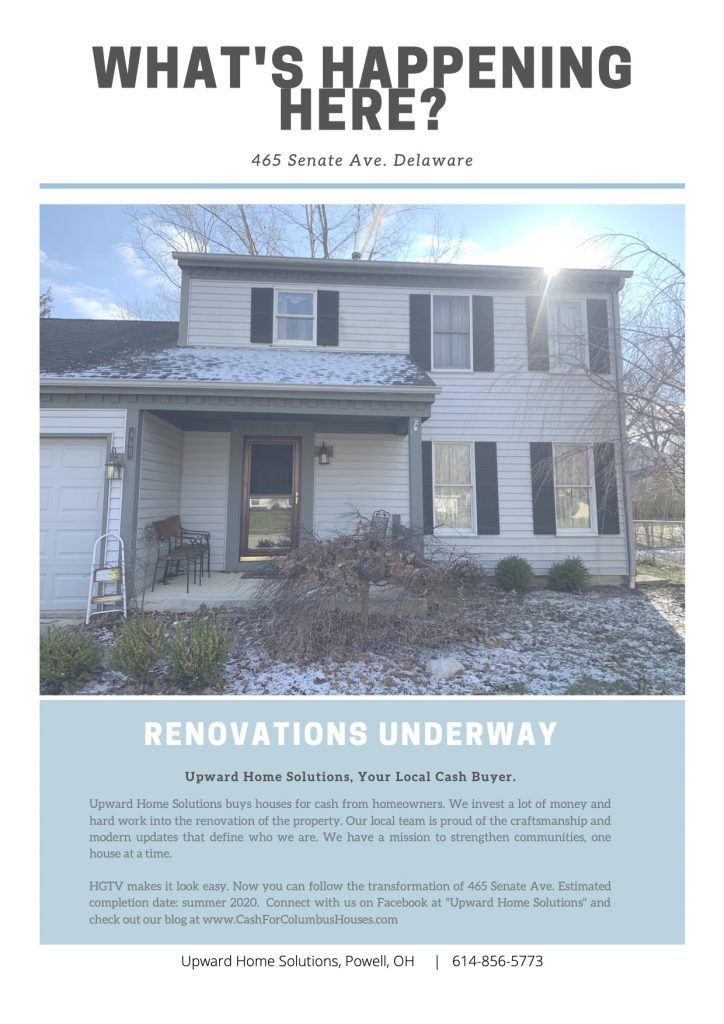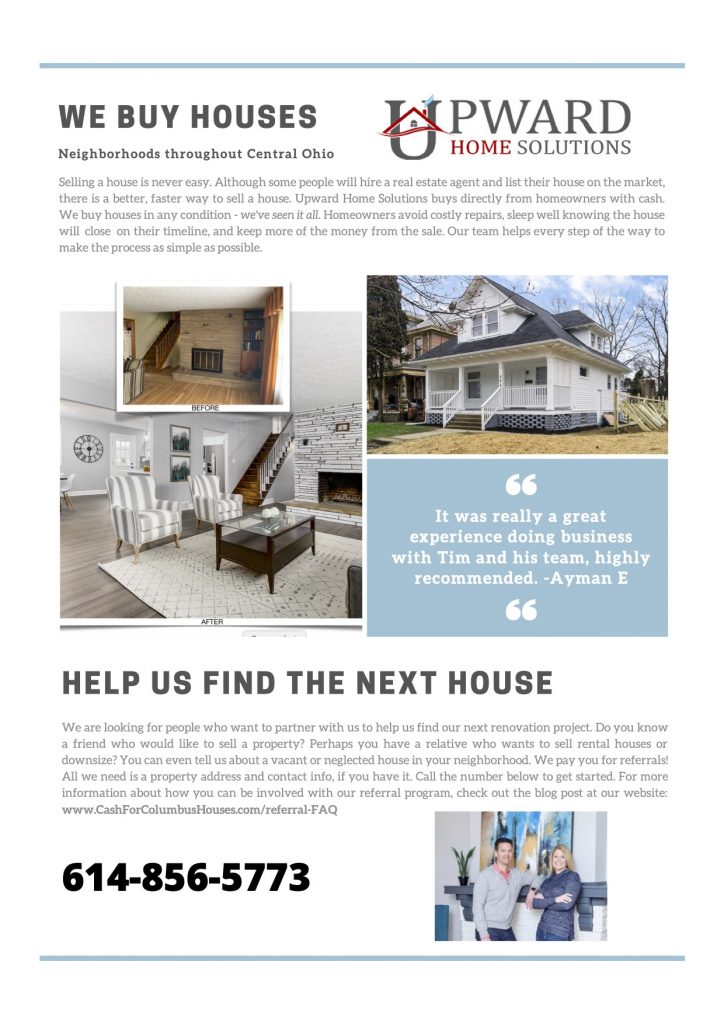 Thanks for reading about the Delaware house on Senate. We hope you liked this peek inside. Upward Home Solutions is proud of the work we do to revitalize neighborhoods and help families find their forever home.