These are stressful and uncertain times. I'd first like to extend our best to you and your family. Our top priority right now is promoting public health and safety, and we hope you are taking the necessary precautions along with us to stop the coronavirus in its tracks.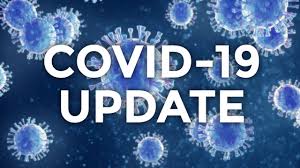 Unfortunately, the fear and fallout surrounding this pandemic are not confined even to our physical wellbeing. For many in our community, this situation is also a financial concern. Many homeowners are realizing that finding a realtor and listing on the MLS has never been more difficult than it is right now. 
Here's some good news for homeowners:
Home prices remain strong despite a very volatile stock market. Equity in homes has never been higher. Selling real estate is still a viable option, despite it being difficult to find a realtor and go through that whole process at present.
At Upward Home Solutions, we believe that now, more than ever, the first priority of any business should be to lift up its community. We understand the constraints that a tough market can put on a homeowner's wallet, so if our services can help, we want to hear from you. 
If you were counting on selling in the near future, you might be wondering how in the world to do that now. Upward Home Solutions remains in a unique position to buy your home quickly. We can streamline the process and put cash in your hand when you really need it—no waiting on bank approvals or inspections. We'll close on your timeline, in as little as a couple weeks. 
Rental Properties
Many landlords, too, have been watching the governmental developments with a sharp eye. The mention of national rent delays and suspended, while a generous gesture, could prove problematic for those relying on rental property income for their own bills. We get it. If this is you and you're wondering about selling, UHS is in a position to purchase property regardless of occupancy or lease status, thereby assuming your risk and all that goes with it. 
How we are adjusting our services in light of COVID-19:
As mentioned above, health and safety remain priority number one. Thankfully, due to the way we operate, UHS is able to limit and do away with the need for close proximity as we fight the spread of this virus.
If you're curious about your options with UHS, we'll get you on a phone call with Amy, who can answer any questions you have and outline our process in more detail.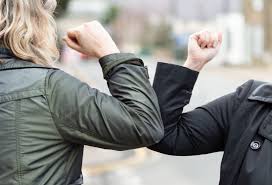 After a quick elbow bump with Tim at your appointment, don't be offended when he keeps his distance. We're being very cognizant of health protocol. Tim's car will remain stocked with hand sanitizer and wipes, and you have our word that he won't go on any appointments if he or anyone in his family is feeling unwell. 
Tim will take photos and videos of your house so that we can assess value without sending anyone else to walk through your property, but we're also offering two alternatives to in-person appointments:
We can make "curb offers" where we don't even have to come into the house. 
Homeowners can leave keys for us in a lockbox and we can go through when no one else is there.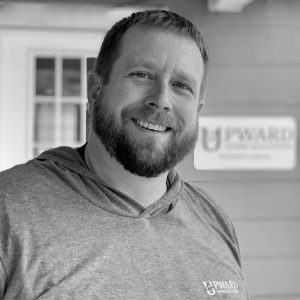 As always, meeting with Tim and getting an offer doesn't mean you have to sell your house to us. We would never pressure you into doing something that isn't right for you. Our business has always been based on trust. Meeting with Tim simply gives you one more option that you didn't have before.
Homeowners do not even have to show up in person to the closing. 
We use digital signatures for the contracts and for closing documents. Recently, Upward Home Solutions purchased a home from a man who lives in the Caribbean. Although we never met him in person, we were able to use a notary in his home country, digital signatures, and a wire transfer for payment.
We're In This Together
Stay safe, stay strong, and if there's anything our business can do to help you, please let us know. We built Upward Home Solutions on a belief in community and on finding ways to serve ours. If we can help in your situation, please let us know.    
Amy is ready to answer your call.
614-705-0866